We are currently holding worship services in person and on line via YouTube. We ask that if you wish to join us in Worship that you sign up via SignupGenius. You may sign up for Worship at 9:00 AM or 11:00 AM. You will need to sign up for this service and agree to the expectations listed below. There will be Services of Holy Communion at both services. Check back to this web page for announcements concerning other activities at Trinity.
Sign up with Sign Up Genius.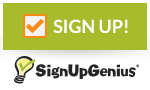 Prepare yourself for the experience by becoming familiar with the expectations. Click here for details.
A sign up is provided if you wish to attend the Voters Meeting, click HERE.
TRINITY IN ACTION
We at Trinity Lutheran Church are blessed with beautiful music and three separate choirs: the TLC Singers, Maranatha Singers and the Festival Choir. Our Director of Music and Organist, Jeff Lewis, is a native and returning resident of Baxley, Georgia. He began his musical career at 12 years old, when he became the Organist of the First Baptist Church in Baxley. This past Easter Sunday, he will have been serving 53 years as a church musician! Jeff states, "I am grateful that, with rare exceptions, each Sunday morning is just as exciting as it was that first Easter Sunday many years ago".
I asked Jeff to write a bit about himself and this is 'his story".
I received my Bachelor's degree in music from Valdosta State University in 1977 and my Master's degree from Southern Baptist Theological Seminary in 1982. Both degrees were in Organ Performance and Church Music. I received various and sundry awards while at both schools. Over the years I have built large church music programs as well as serving as Music Director for community theater and combined church events. Of particular note was First Baptist Church, Wilmington, NC, where the music program grew to some 200 people and Christ Church (Episcopal) on St. Simons Island.
I feel that my most important role as a church organist is the leading of the hymns. The hymnal is our "second Bible," so to speak, so their texts through music must be as alive and as relevant as possible. I find my ultimate inspiration through the voices of the congregation! "Those who sing pray twice!"
Regarding the choirs --- I believe that the greatest compliment I have ever received where the choirs are concerned is, "I could NEVER sing in THAT choir, as they sound so professional!" Wow, what a tribute to the members who make up that "professional" sound! Truth be told though; it is amazing even to me that most in our choirs do not "read" music (as it were). In short, I'm often blessed beyond understanding how God can take commitment, hard work and the love for Him through the love of singing and do "impossible" but spectacular things for His glory. These days, with what we are all living through, missing the choirs for me is an understatement! There is truly a "spiritual void" in my life without the fellowship of the choirs and the ongoing spiritual relationship we share together.
Karen Hanovich, TLC Marketing
The Mission of Trinity Lutheran Church:
Led by God, equipped as disciples through Word and Sacrament, we are empowered by the Holy Spirit to reach out with the Gospel of Jesus Christ to all.
The Vision of Trinity:
Growing in God's Word to Share Christ's Love