SINGLE SERVICE & CONFIRMATION
Sunday, August 23 at 10:00am
We will have a Single Worship Service on Sunday, August 23 at 10:00am to celebrate Confirmation. If you plan to attend in person, please sign up with SignUpGenius through the email link, church website, or Facebook when the link is sent out the week prior.
We are currently holding worship services in person and on line via YouTube. We ask that if you wish to join us in Worship that you sign up via SignupGenius. You may sign up for Worship at 9:00 AM or 11:00 AM. You will need to sign up for this service and agree to the expectations listed below. There will be Services of Holy Communion at both services. Check back to this web page for announcements concerning other activities at Trinity.
Sign up with Sign Up Genius.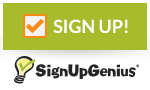 Prepare yourself for the experience by becoming familiar with the expectations. Click here for details.
TRINITY IN ACTION
Trinity Ladies in action cover a multitude of areas at Trinity. Today let's talk about the quilters and what I call the "crafty" ladies. What these women do is amazing.
The Quilters meet twice a month and work on piecing together the tops to their lovely quilts. This group has been known to burst into song while working on quilt tops. Some of us even manage to stay on key.
The quilts made by these lovely ladies are distributed worldwide through Lutheran World Relief Quilt Project. The quilts are also for sale at the low price of $60 and can be viewed in the Education Building on the railing. Since last September the quilters have made 58 quilts. In spite of the current health crisis the ladies are still providing an amazing outreach that reaches worldwide!
Anyone is welcome to join the quilters. No experience necessary. We quilt on the second and fourth Tuesdays of each month starting at 10 a.m. Please feel free to join us.
The "crafty" ladies are busy making hundreds of items for the annual Novemberfest which will take place November 14th. They meet every Thursday in the Education Building starting at 10 a.m. Please feel free to join them anytime.
This year's event will be bigger and better than ever before. The ladies have expanded their holiday themed crafts to include crafted items for other holidays and other items. Here are just a few pictures of what they have been up to from garden rocks to dog blankets, hair bow holders to casserole dish covers, cat toys to crosses. There will be something for everyone at the annual Novemberfest. Along with the baked goods, plant sale, used books and NEW THIS YEAR – Sunday School will be hosting their annual Fall Festival with games and drawings and loads of fun on the same day.
Other happenings in June were Sunday Schools ice cream giveaway for the neighbors. Jennifer and I continue to feed the homeless every Friday with delivery by Ron Wolfe. Social Ministry delivered 17 handmade quilts to Baby Steps Ministry.
When I think of everyone who volunteers so diligently in so many ways this is the scripture that comes to mind: 'Well done, good and faithful servant! You have been faithful with a few things; I will put you in charge of many things. Come and share your master's happiness!'" (Matthew 25:23).
~ Karen Hanovich, TLC Marketing
The Mission of Trinity Lutheran Church:
Led by God, equipped as disciples through Word and Sacrament, we are empowered by the Holy Spirit to reach out with the Gospel of Jesus Christ to all.
The Vision of Trinity:
Growing in God's Word to Share Christ's Love